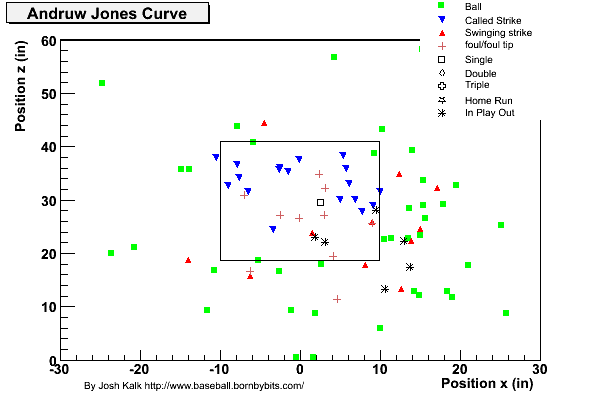 Tonight, Joe Torre has boldly given Andruw Jones another shot at redemption - inserting him in the starting lineup against noted if fallen San Francisco curveballer Barry Zito. Jones has seen 90 curveballs this season, according to Josh Kalk, and has an .067 batting average (and slugging average) against them. (Thanks to commenter Eric Stephen for the link.)
Jones hasn't swung and missed at all that many, but he definitely hasn't been able to do anything with them.
* * *
Welcome back, Brad Penny. (Brian Falkenborg has been designated for assignment, according to Tony Jackson of the Daily News.)
* * *
Confidential to the women of Los Angeles, perhaps America, perhaps the world: Your sunglasses are big enough. If they get any bigger, your faces and your desire to look at pictures of yourselves 20 years from now will disappear forever.
I don't know nothin' about fashion, but I'm just saying ...
* * *