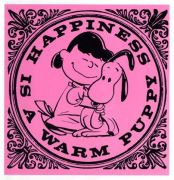 You'll see below a post about sadness. At the same time, I've been thinking off and on this week about happiness and Manny Ramirez. All this worry that he won't be happy if he doesn't get the deal we think he was expecting. The worry's legitimate, or rather the uncertainty is.
But if Ramirez were to sign with the Dodgers, for a contract well under the cumulative $100 million-plus he might have been led to believe he would get, are we so sure he'll be so triste? Doesn't it make sense that Ramirez would be more complicated than that? I can think of a hundred things that could make him happy while settling for $75 million or so guaranteed, from Angel Berroa as an overpaid sidekick, to proximity to some tasty restaurants, to the right therapist, to the scent of flowers in bloom, to ... you name it. As Mr. Cannon has indicated, Manny's legs might be a bigger worry than his head.
I don't know, folks. Maybe Ramirez's one-and-only motivation is the perfect contract. On the other hand, maybe that's Scott Boras' one-and-only motivation, and Ramirez is just looking for a combination of things, of which money is only one part, and a soft place to land is another. I don't think it's completely naive of me to declare case not closed.
Anyway, Bill Shaikin of the Times talked to Boras today, and learned that the communication lines are back open with the Dodgers. Ramirez is the team's first choice for left field, and one assumes the feeling might just be mutual, megacontract or megamegacontract. Happiness is relative, and money can't buy you love.