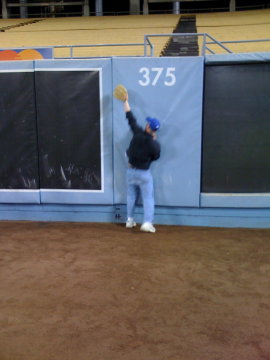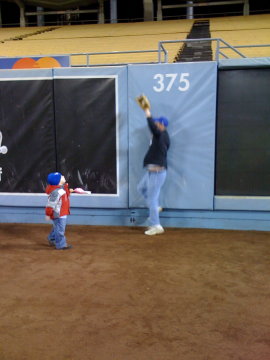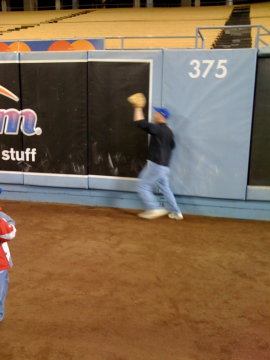 Tonight, my alma mater, which now goes by the co-educational name of Harvard-Westlake, had an event on the field at Dodger Stadium, thanks in no small part to the McCourts, who are Harvard-Westlake parents. I've been on the field before, but never with the opportunity to do my best attempt at a James Loney in the outfield.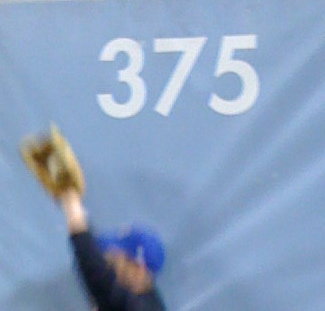 Earlier in the afternoon, I made a last-minute run to Sport Chalet to buy my 4-year-old his first glove, a moment that was fraught with absolute disinterest, albeit good-humored disinterest, on his part. Though he did not cherish the moment then and might not ever, I can tell him that his first catch with the glove was on the Dodger Stadium infield, and that seems special enough to me.
Baby boy Weisman also ran the bases (in the arms of his father) and even, with a little help, slid into home. My thanks to everyone involved for making this possible.
(Though these images display coherently on my computer, I apologize if they don't on yours.)
* * *
Mike Scioscia's Tragic Illness compares and contrast possible Dodger free agent targets Jon Garland, Braden Looper and Randy Wolf.
Ernest Reyes of Blue Heaven passes along some fun videos, including some on-camera interviews with the 1966 Dodgers.