At the Los Angeles County Museum of Art, if you were an employee high, high enough up the totem pole, you could choose from among certain works of art in the permanent collection to have in your office. You can imagine that when I was working there mid-pole and saw this was an option if I hung around for, oh, 10 or 20 years, it shot to the top of my list.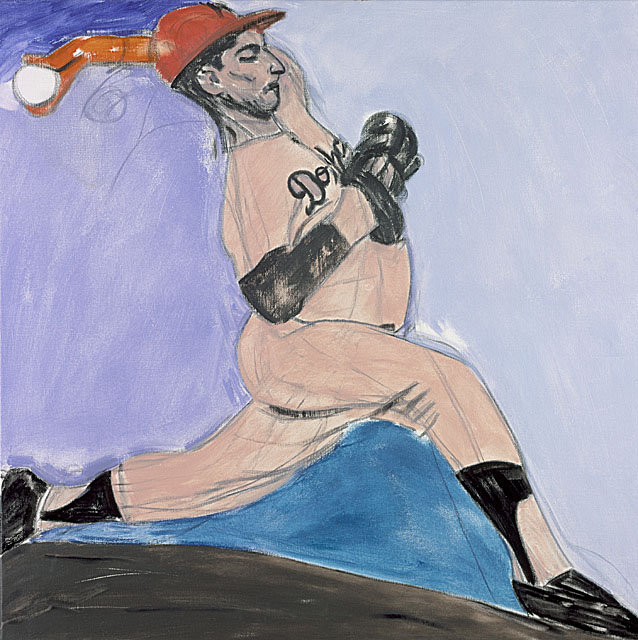 The artist, R.B. Kitaj, passed away Sunday at the age of 74. From the obituary in the Times:
Peter Goulds, owner of the L.A. Louver gallery in Venice, met Kitaj in 1979 and maintained a fairly close association with him over the years. He presented a solo show of Kitaj's work in 2003.
"He was a very great artist because he found a way of making ideas rooted in the 19th century relevant to our time," Gould told the Times on Tuesday. "He took the major impulses of our time -- printed word and moving image -- and brought them alive with a sense of history and context that gave additional meaning to his paintings. Through his imagination, we are linked to a broader view of life. The paintings serve as entry points to imagination and invention."
A slight man with close-cropped white hair and beard and stern features that, one Times writer noted, "gave him the appearance of [an Ingmar] Bergman patriarch," Kitaj (pronounced Kit-eye) had a strong relationship with Los Angeles.
He had his first museum show here at LACMA in 1965, taught at UCLA in 1970 and met his second wife, Sandra Fisher, here the same year. A lifelong baseball fan, he also made portraits for Sports Illustrated magazine of figures including Dodger pitcher Sandy Koufax. ...
Image credit:
R. B. Kitaj (United States, Ohio, Chagrin Falls, 1932-2007)
Koufax, 1998
Oil on canvas, 36 x 36 in.
LACMA, gift of the artist
(posted without permission - will remove upon request)