Mr. Judy Landers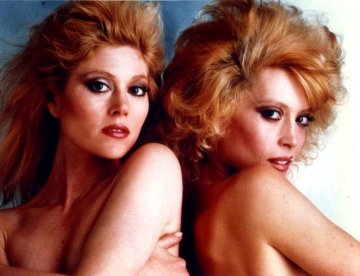 You have to be of a certain age to appreciate or at least remember the Landers sisters, Judy (right) and Audrey. Back in the '70s and '80s, they popped up on TV sets and movie screens pretty regularly – though in fact, Audrey has been working on Burn Notice this year. They had sort of a PG-rated sexiness, perfect for Love Boat/Fantasy Island-type work, though Judy was a bit more of the sexpot, while Audrey was the thinking man's Landers sister. (And then there's Teresa Ganzel, which is a whole other story.)
Shortly after he gave up his home run to Jack Clark in the 1985 playoffs, Dodger reliever Tom Niedenfuer married Judy, an event that always struck me as a sufficiently ample consolation prize for infamy. If I'm not mistaken, the couple celebrated their 20th anniversary last month, an achievement far more meaningful than any pennant.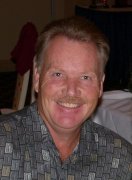 Niedenfuer has kept a pretty low profile since the end of his career in 1990, as far as I can tell (scroll to the bottom), but it looks as if the rest of the family is aiming to gain a little exposure, as evidenced by this item on gossip site TMZ.
Anyway, I don't really have a point here, other than just as with last week's post, I really love it when I can connect my childhood TV-watching days with the Dodgers. I mean, Maureen McCormick and the Landerseses in five days. It doesn't get much better than that.
If you do want something tawdry to contemplate, though, try today's posting at Screen Jam.