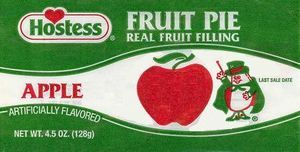 Will the 2008 Dodgers come apart in our hands like a crumb cake, or will they find the preservatives to cohere beyond their expiration date like a Hostess apple pie? Once again, as in previous years, I ask you to fill in the blanks in this sentence:
The Dodgers went xx-xx in 2008 because ______________.

And yes, if you need an extra x, take it.
Previously on Dodger Thoughts:
Looking Back on 2007 (Fill in the Blanks)
2007-03-28 08:34:39
2. D4P
The Dodgers' 82-80 record in 2007 rested mostly on the shoulders of Juan Pierre, who played 162 games and got on base an awful lot.
Looking Back on 2006 (Fill in the Blanks)
* * *
The team released 2007 pleasant surprise Rudy Seanez today, saving themselves some salary and some heartache.
Update: Via Baseball Musings, MLB Rumors by MLBnewsonline.com compares the injuries of Adrian Beltre and Andy LaRoche.