To paraphrase a respected commenter in these parts, it's bad karma to root for an injury, and you'll never catch me doing it. But when baseball gives you lemons, you start thinking about fruity drinks.
Andruw Jones will be out for either days or weeks with torn cartilage in his right knee. Here's one of many media reports, courtesy of Tony Jackson of the Daily News:
"I'm going to give it two days, and if it doesn't get better ... we'll go ahead and scope it," said Jones, using the word "scope" as a common euphemism for arthroscopic surgery. Jones went on to say team medical personnel had told him that such a procedure would carry a four- to five-week rehabilitation, meaning it probably would sideline Jones through the end of June. ...
"Hopefully, the swelling will go down, and I'll get more flexibility in my knee, and I can just go out there and play," Jones said. "Hopefully, I can just get treatment on it, and then probably get (the surgery) done during the offseason."
Jones said he initially felt discomfort three days ago, but that it wasn't severe enough to give it much thought.
"But when I woke up (Monday) morning, there was serious pain," Jones said.
Club officials are holding out hope that Jones can avoid the disabled list, and as such are willing to play this entire three-game series with the Reds a player short. Jones said if he does decide to undergo surgery, he will do it as soon as possible - "maybe as early as Monday," he said - to minimize the amount of time he misses. A five-week rehab after a Monday surgery would put him on track to return around July 1.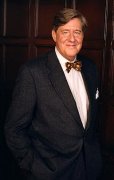 Outside of this ostensibly true opinion from club officials, there aren't too many people who don't think the idea of a five-week break for/from Jones would be a good thing. The only downside I see is that it delays the firsh-or-cut-bait decision on keeping a slumping Jones in the starting lineup, a decision that some have speculated would have come next month. But the idea of the Edward Hermann-sized Jones' trudging out there on a crumbly knee might be more than anyone can bear.
Personally, I would like to see the Dodgers take the quick action they took with Esteban Loaiza. I'd rather risk a healthy Jones on the disabled list for a few days than carry the achy one on the active roster.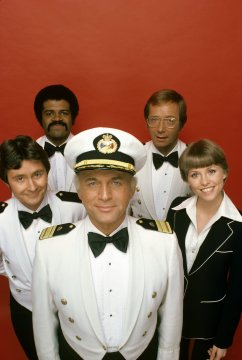 I think everyone could also use some relief from the daily angst over who will start in the outfield. I know it would never be this simple, but locking in Matt Kemp, Andre Ethier and Juan Pierre with Delwyn Young starting once a week would be rather relaxing for a while, like a weekend on the Lido Deck (See how happy they are on the right).
As for who would replace Jones on the active roster ... the first thought goes to Andy LaRoche, who has a 1.066 OPS in Las Vegas with four homers, 24 walks and a .506 on-base percentage in nearly 80 plate appearances, against five strikeouts. But such a callup would be predicated on a) LaRoche strictly being a contributor off the bench or b) a position switch by someone.
Blake DeWitt (131 OPS+) owns a spot in the starting lineup right now. He has looked great to the naked eye (as well as the scantily clad eye), and his numbers have too. A .904 OPS is likely not his baseline, but it's getting harder to believe that his baseline won't be higher than we would have thought seven weeks ago. Eventually, he'll slump, but now he deserves the consideration that he'll be able to snap out of that slump and find some equilibrium.
Furthermore, a platoon doesn't even make sense at this point. I can't remember anyone taking about this, but the lefthanded DeWitt is performing better against lefties (1.184 OPS) than against righties (.787 OPS+). In fact, when DeWitt's regression to the mean comes, this is probably where you'll see it; his batting average on balls in play against lefties is a stratospheric .440. It's nothing personal against DeWitt to say that no one can sustain that. But again, it wouldn't be quite fair to him to assume that he'll go from the stratosphere to the, um, strata? (Earth sciences are not my specialty.) I honestly feel it's safe to say that if Nomar Garciaparra were coming off the disabled list today, he would be DeWitt's backup and not the reverse.
But that doesn't eliminate the possibility of someone experimenting at another position. One of the good things about all the position switching manager Joe Torre has done this year is that it's removed the stigma from it. If Russell Martin can play third base or Mark Sweeney can play left field, players should have an open mind about their positions. I don't want to get into whether DeWitt or LaRoche should be practicing at second base (or left field) - both should be, so the Dodgers can see who shows some comfort. Yes, Jeff Kent is the starter at second base, but even in the present he needs rest, and his future is uncertain. Everyone with the Dodgers should be working to get ahead of the inevitable decision.
The Dodgers need to always be pushing their organizational depth upward. In the absence of a single gamechanging player, that's their meal ticket. And perhaps Jones' injury will provide another opening.
* * *
Update: Gary Wolber plans to walk to the June 2 Dodger game from his Granada Hills home to raise money for Mattel Children's Hospital UCLA, writes Dennis McCarthy of the Daily News. (Link via L.A. Observed)
The Padres are ready to give up on 2008, writes Tim Brown of Yahoo! Sports.